The Service League meets the third Monday of each month at 6:00 pm at the First Baptist Church. 600 Bushley Street, Harrisonburg, La.
Membership is open to everyone. Membership dues are $10.00 annually.
Service League Facebook Page for locations and updates on meetings.
The Village of Harrisonburg Service League is dedicated to improving, supporting and enhancing the lives of our citizens throughout this community.   We do this by organizing and hosting fund raisers, community events, educational efforts and general service projects. 

Some of our past projects include: Ft. Beauregard Re-enactment Festival, Spirits on the Hill (used to repair 44 old tombs in the cemetery), upkeep of flower beds around town, decorating the town for Christmas, hosting an annual Christmas Parade with fireworks, a High School scholarship, an annual auction, American flag donation, hosting a pancake breakfast for the Spirit Reins Fundraiser, a fall Music Fest, and developing a Ouachita River overlook utilizing the old bridge access ramp.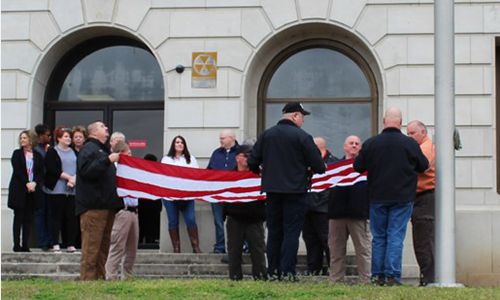 The Service League is a 501 (c) (3) organization and membership is open to everyone.  Meetings are held each month at 6:00 pm at the First Baptist Church – 600 Bushley Street.